No matches found.
Enter Coupon Code: ZAZZDEADPOOL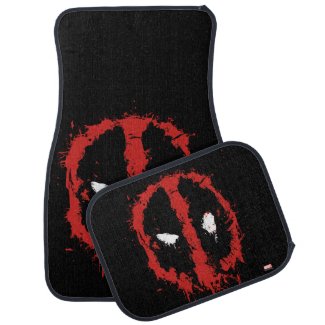 Deadpool Paint Splatter Logo Car Mat

by deadpool
Deadpool
It's time to give maximum effort, ladies and gentlemen! Whether you were a fan of the comic book or were caught by surprise by the spectacular movie, Deadpool has now become a cultural phenomenon. Join in the fun (and all the chimichangas) by purchasing officially licensed images and designs from the Deadpool store on Zazzle! With a face that only a mother could love (and we even doubt that), it's a good thing Deadpool keep his mask on as much as possible. You can have his covered visage printed on a number of our products, like t-shirts, water bottles, wallets, keychains, ties, watches, pillows, and much more. You'll find cool logos, cute mini Deadpool drawings, our images of our (anti)-hero at the firing range. Outta the way, nerds, because here comes the Zazzle Deadpool store!
Available Products
Click any image to see purchasing options and related products.
Shop Now
Visit Zazzle for more great gift savings!
Coupon Terms and Conditions
A discount of 20% of the product net sale price will be deducted when one or more qualifying products are purchased from www.zazzle.com/deadpool. Either click through a promo link or enter the promo code ZAZZDEADPOOL (i) to reflect the discounted price on each product page and/or (ii) during checkout to receive the offer. Offer is valid through November 30, 2017 11:59 PM PT. For most products, the net sale price is the price of the product (excluding shipping and taxes). For Zazzle Custom Stamps, the net sale price is the difference between the price of the Zazzle Custom Stamps (excluding shipping and taxes) and the face value of the postage. This offer does not apply to screen-printed apparel, fabric, and/or gift certificates. This offer only applies to qualifying products marked "Sold by Zazzle". This offer excludes Zazzle Heart products and products made by Apliiq, Beltcraft, Big Shot Bikes, Bound Journals, Distinctive Suspenders (Sartorous LLC), Foxy Originals, Good Wood NYC, ScarfMaker, Way Basics, White Faux Taxidermy, and Yellowleaf Hammocks. This offer may not be combined with any other Zazzle promotional or volume discount offers and may not be applied to past purchases. If a volume discount applies to your order, you will receive either the discount set forth in this offer or the standard volume discount, whichever is greater. Offer valid on Zazzle.com only. Zazzle reserves the right to make changes to or terminate this offer at any time.